Cutting list optimization
Optimo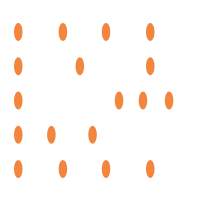 Optimo
Production with low scraps
Optimo was created to manage the production of both civil, and public works. The system allows different optimization solutions depending on the final product.
Optimo optimizes the machine's space distributing the bars in different compartments, it minimizes the amount of scraps, it reduces the cutting cycles, (optimization of the cutting times), it optimizes the diameter change, it orders the cuts in the most convenient way according to the machine capacities, etc. Optimo is also an analysis tool, with which you can create multiple optimizations, evaluate our rebar shop and improve the production system.
Features
Once a cutting process of a production order (or more) is completed, the system allows to know the real result, and to transmit one or more cutting lines for the production.
Minimize the amount of scraps

Grouping the repeated cycles to increase productivity

Reduced cutting times

Neat production to facilitate workers job

Reduction of handling operations of the machine's carriage
Grouping different orders to improve optimization

Management of straight and bent wires

Management of scraps

Optimization of different lenghts of different storages

Management of the packages of the positions in order to improve the machine cutting and unloading processes
Cutting system by diameter
Cutting system by position
It optimizes the production order by placing the various positions in the available compartments.
It is advisable to use the machine with a minimum of 5 compartments with deposits to optimize an average of 9 or 10 positions simultaneously.
For a Barwiser it is needed a 7 compartments carriage to get the best optimization.
Ideal for public works where the final product is the position in machines such as the Shearline, Optibat or Barwiser.
There are two types of cutting by location. They can be use for any order or machine.
Cutting system by element
It optimizes the production order by splitting the elements in the machine compartments.
We suggest you a machine with 10 compartments to have a good optimization. We recommend you a Barwiser 26 with 25 compartments for the best optimization.
Recommended for civil works where the final product is the element on machines such as the Barwiser.
The bars that make the element, with different diameters, are discharged in the same compartment. The element is the final product and it is identified by a label for each element.